Warehouses
RAW MATERIALS WAREHOUSES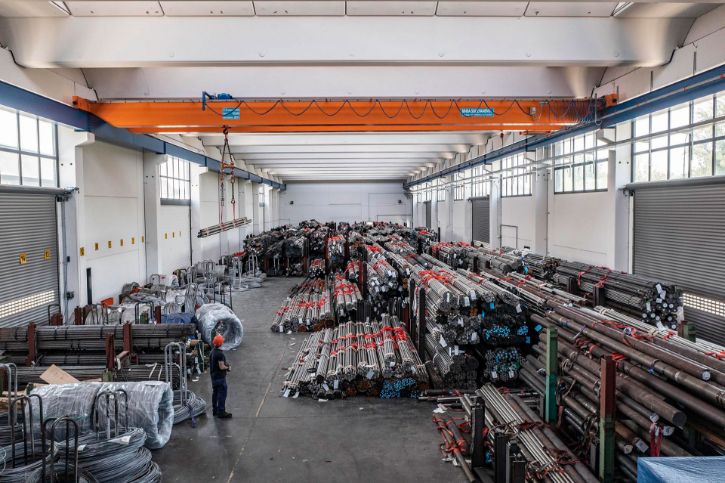 OME, since its beginning, has strongly believed in the development of production processes, in automation and into the technical skills of its people. These are all key success factors to compete on international markets and able to provide the guarantees required by the main industrial sectors.
The availability of an efficient warehouse for raw materials is one of the key value elements that makes the difference between OME and its competitors.
This asset guarantees a competitive level of service, in the total awareness that fastening systems represent a fundamental component of very complex and articulated projects.
All OME suppliers are located on Western European area, to guarantee quality of raw material, sustainability of supply chain and, not least, the certifications. Suppliers are regularly audited.
Incoming raw materials are PMI tested. Test data are all tracked and this will characterize the entire production cycle, up to delivery to Customer.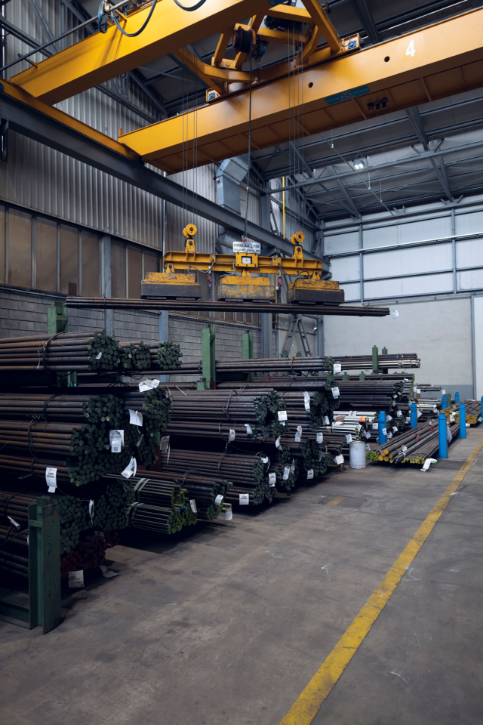 Warehouses
SEMI FINISHED AND PRODUCT WAREHOUSE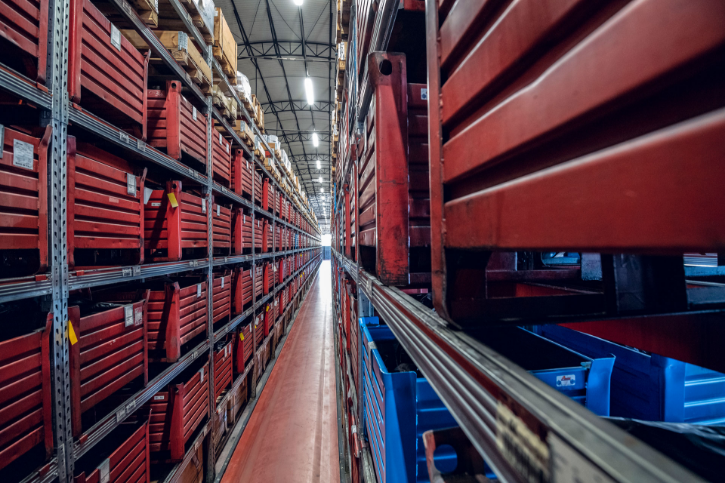 Warehouse of semi-finished and finished products is characterized by availability of standard and some non-standard products for "rush delivery" orders.
Millions of pieces are handled every year through semi-automated process management.